---
---
Pictures from a day of shooting
"Star Wars: Heart of the Rebellion"
"I know, I know... This is a Star Wars movie But hey it's science fiction..."
---
---
Bret supervising Jim as Marc Linn films the procedure...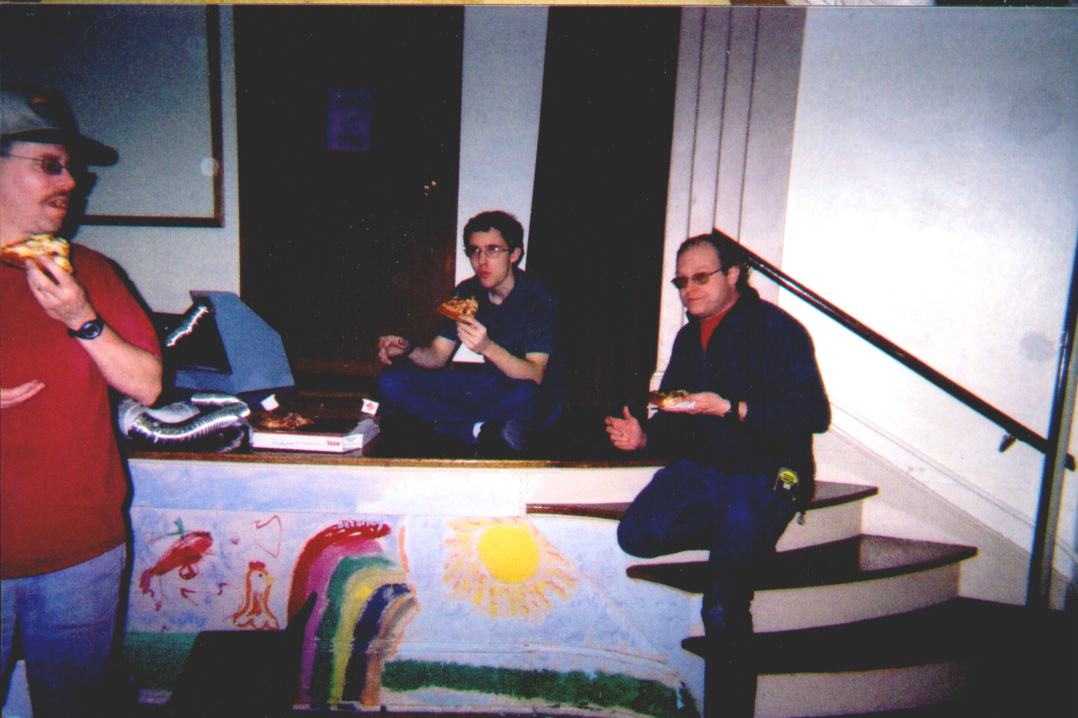 Pizza break... Bret, Shane and Eugene enjoying pizza...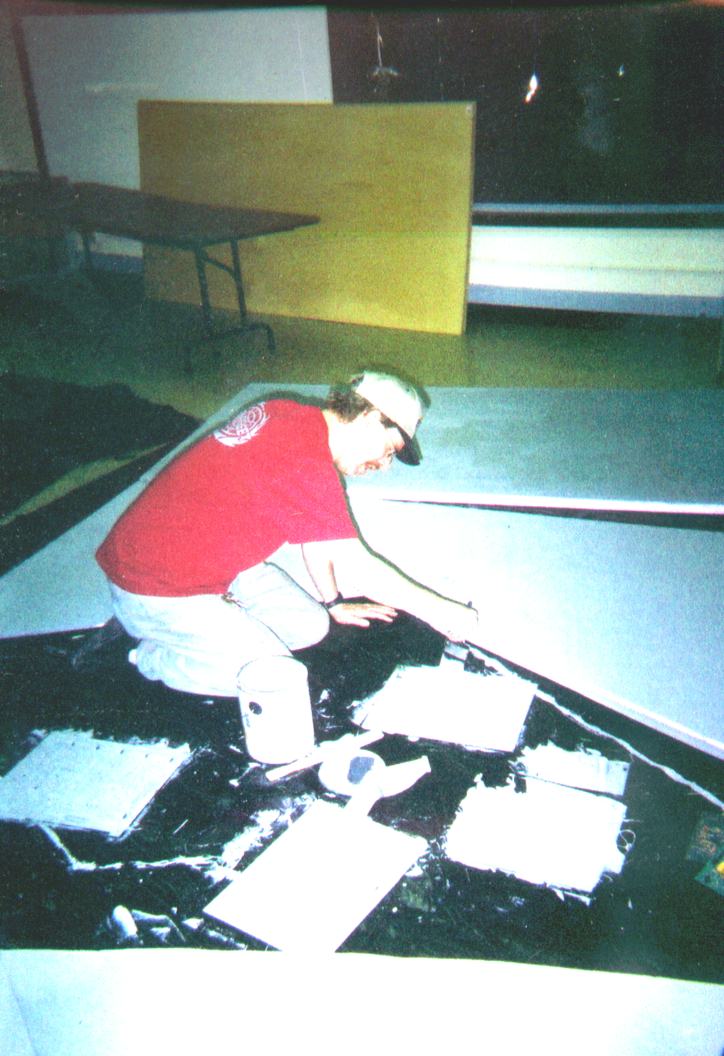 Bret, You are no Michael Angelo!!!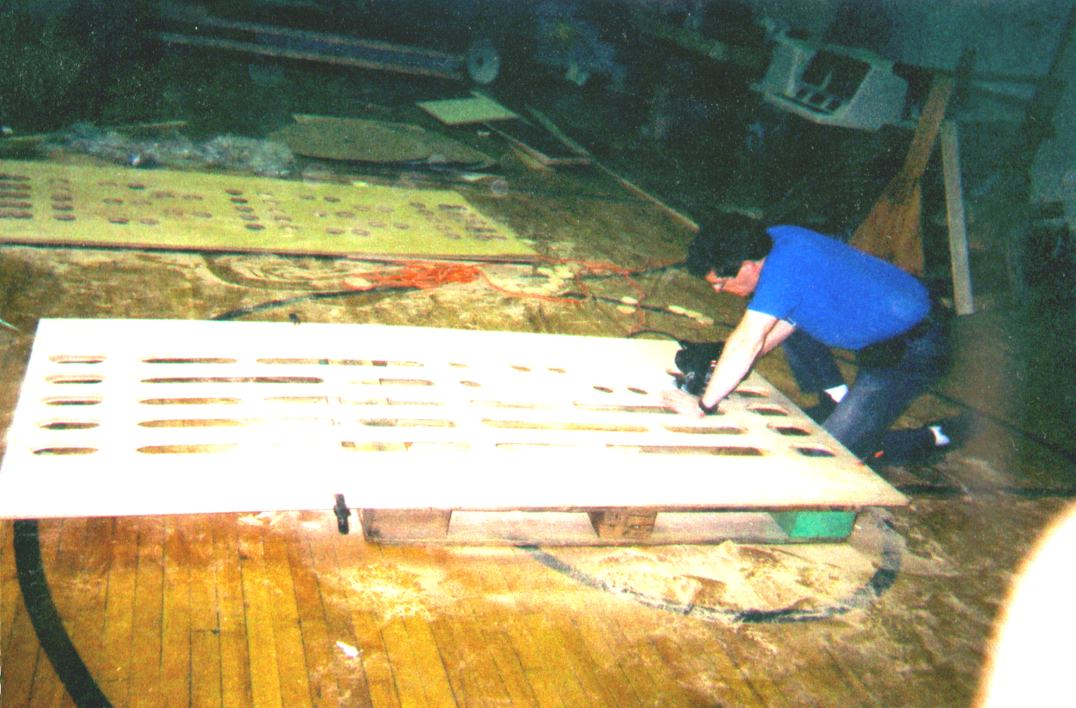 Jim connecting the dots...
And Finally...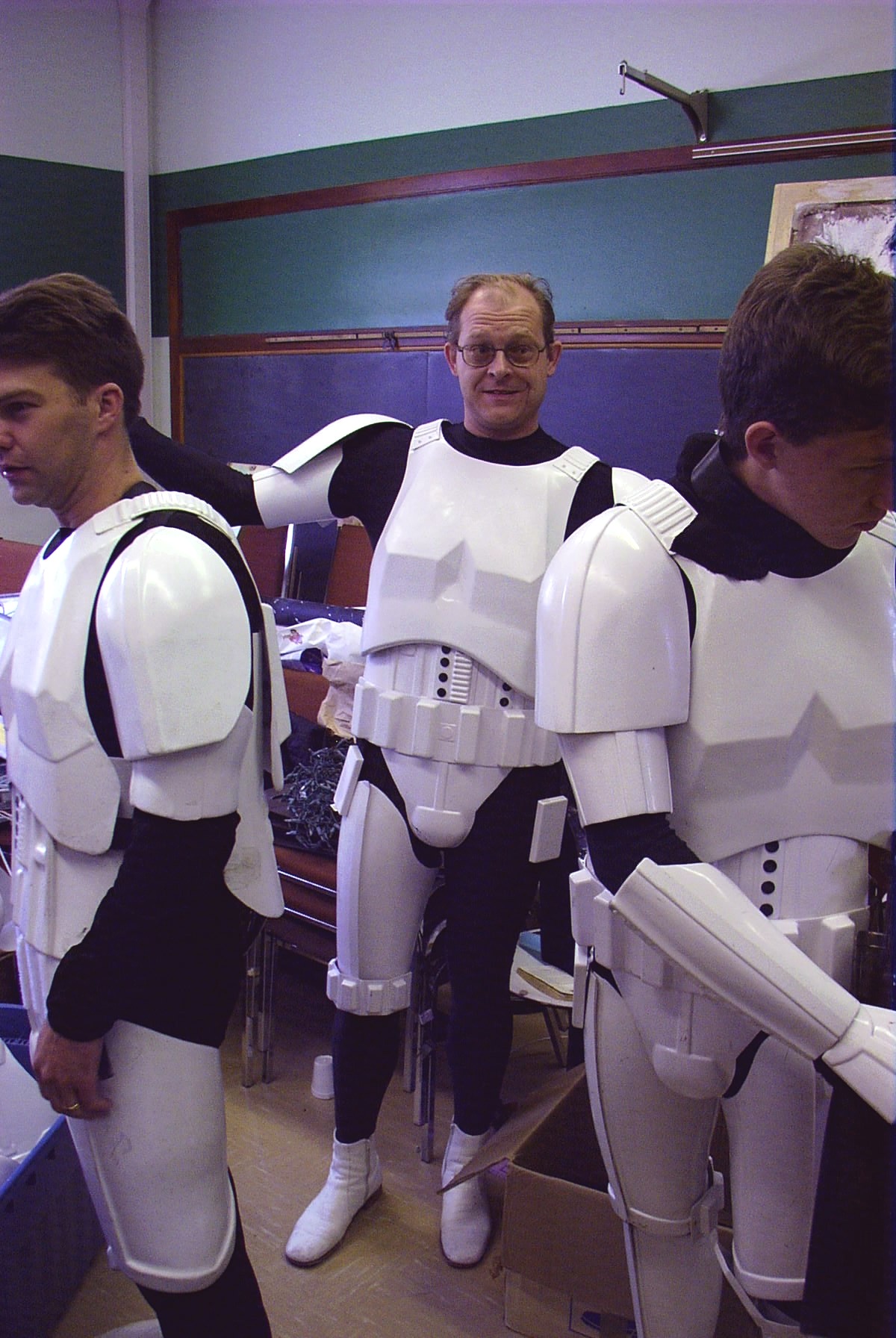 Stormtroopers getting ready
for an exciting day of DYING!!!
Left to right: Unknown, Eugene Schnitger,
and Nathan Leonard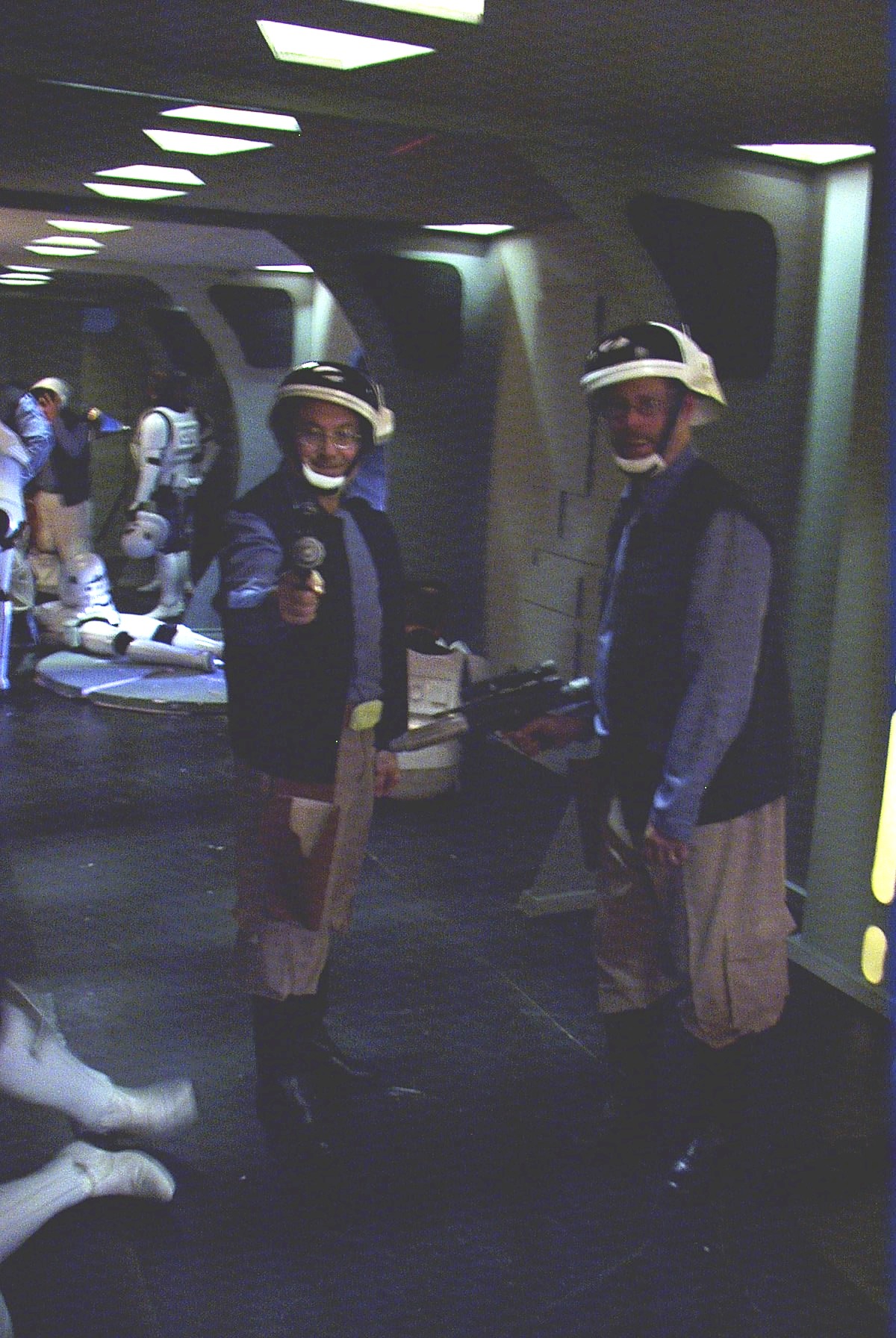 Jeffery Huntley and Bret Thompson
clowning around in a corridore...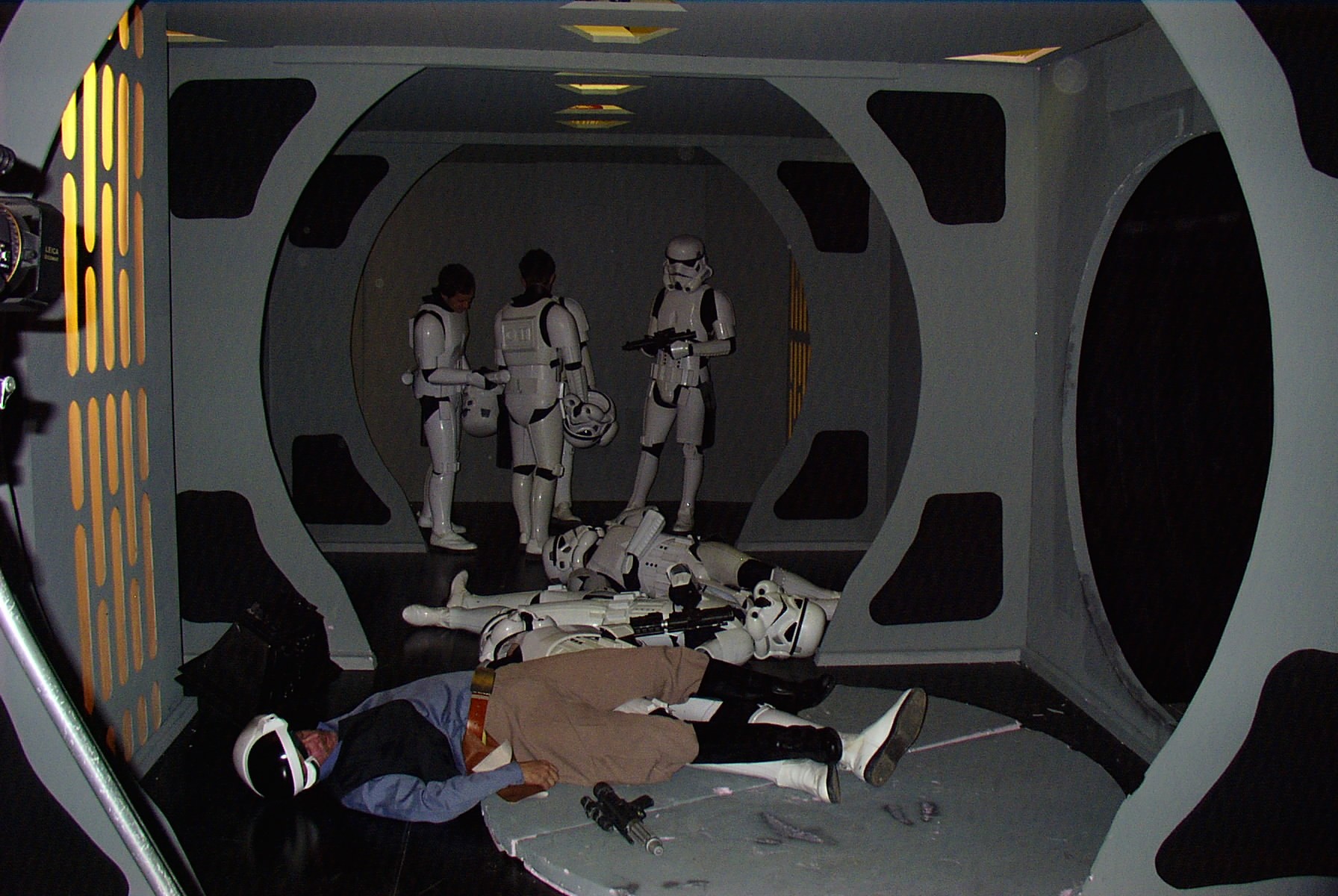 Storm Troopers and Rebels just laying around...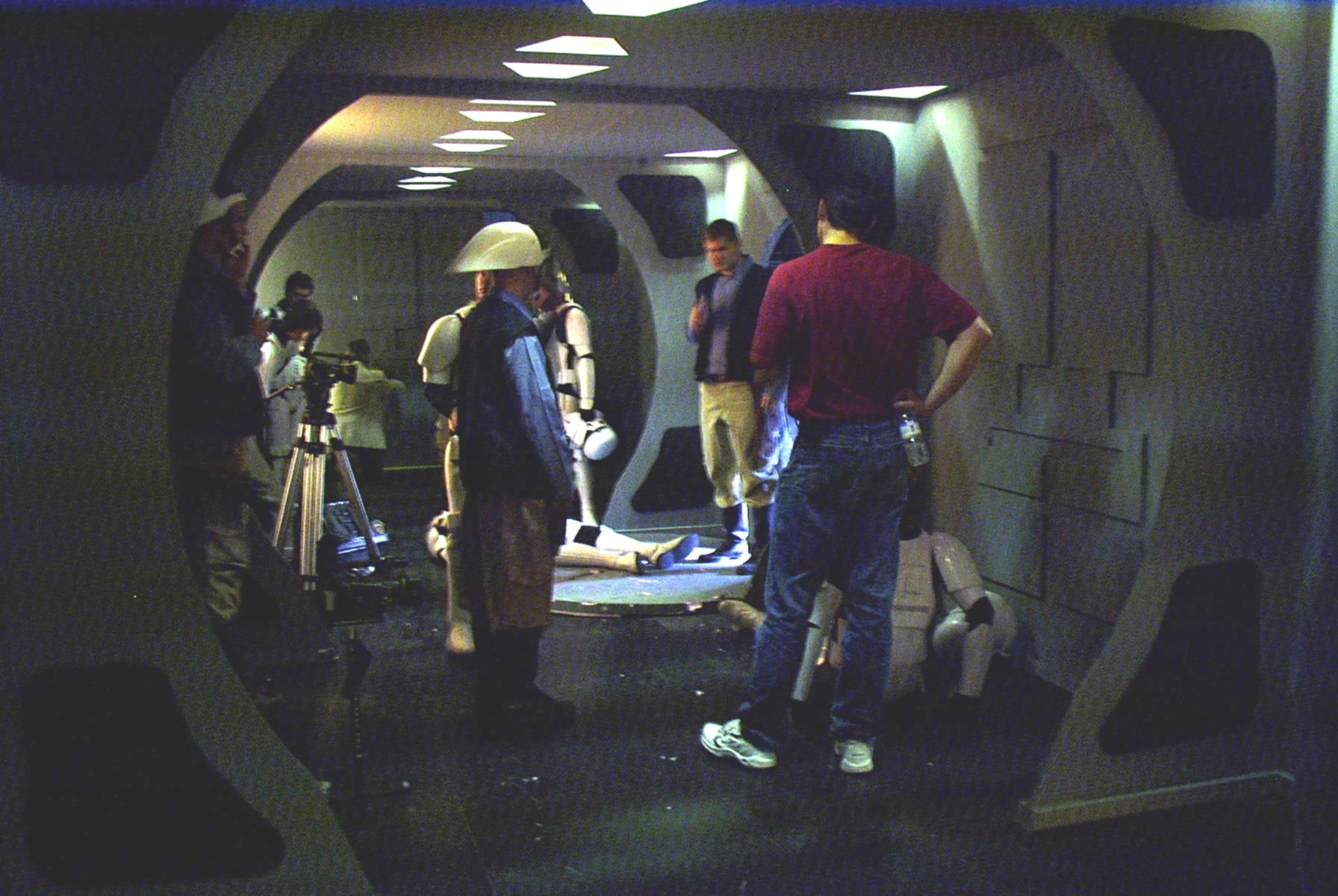 Time passing away as a scene is rehearsed and set up...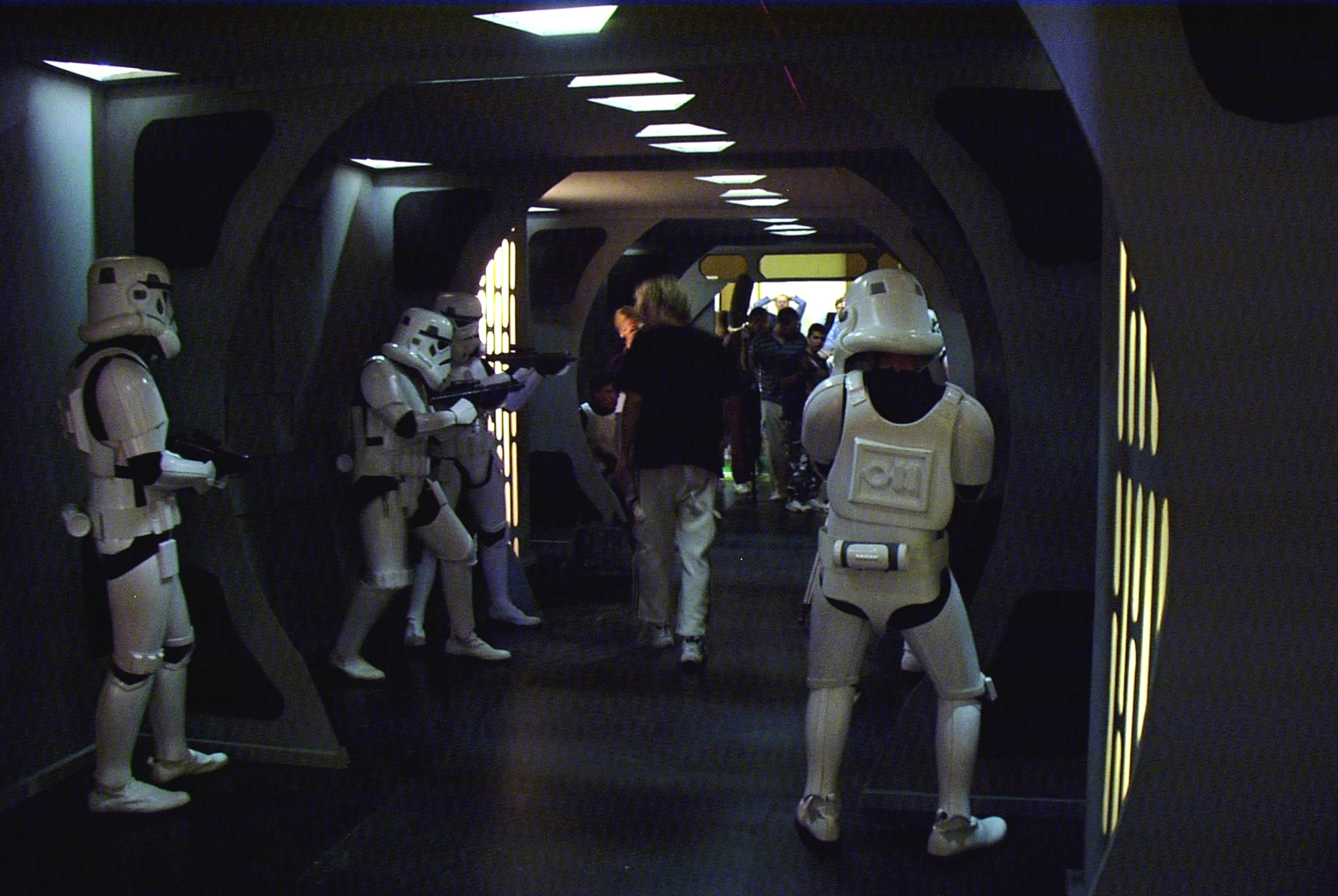 Dark, dark hallway...
Nathan, Bret, Jeffrey and an R2 unit.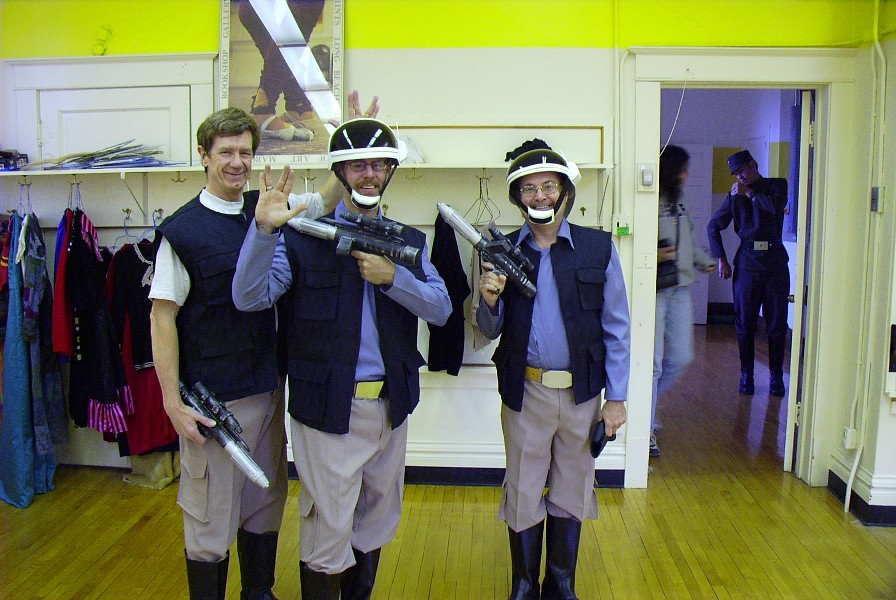 More back stage antics with Jim Bakken,
Bret Thompson, and Jeffrey Huntley
Nathan, What are you doing???
---
---


HOME