---
---
---
Welcome to the
Smithsonian Pictures
page
---
---
---
This is one of many traveling exhibits that the Smithsonia Museum sends around the country, It was a great pleasure to construct the Star Trek set pieces and to promote the exhibit while it was in South Dakota... A special Thanks to Anna R. Cohn, Director and Carol Harsh Director, Museum on Main Street.
Large sign welcoming the Smithsonian Display.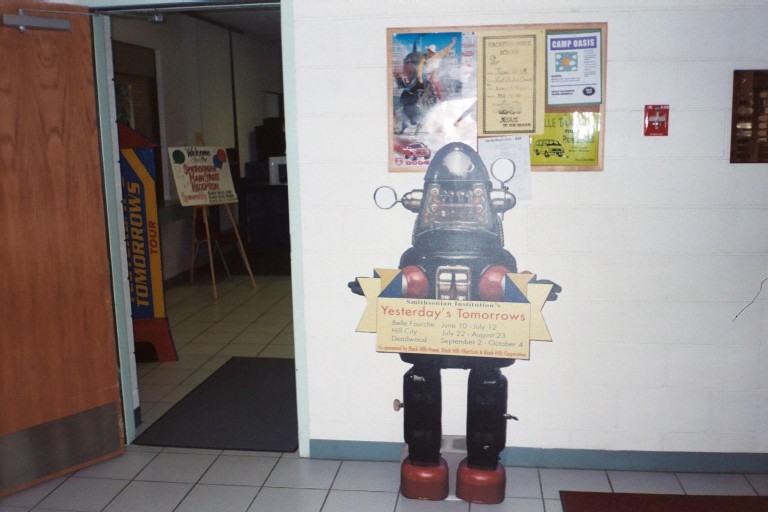 Robot Standup welcoming visitors to the exhibit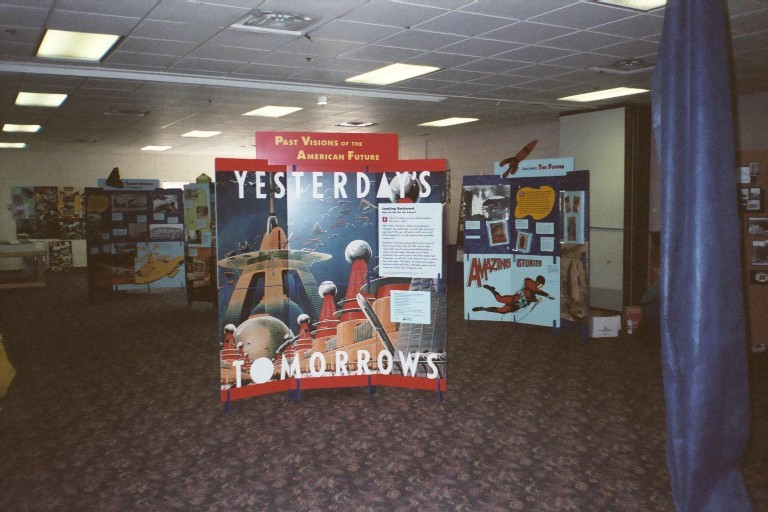 First view of the Smithsonian exhibit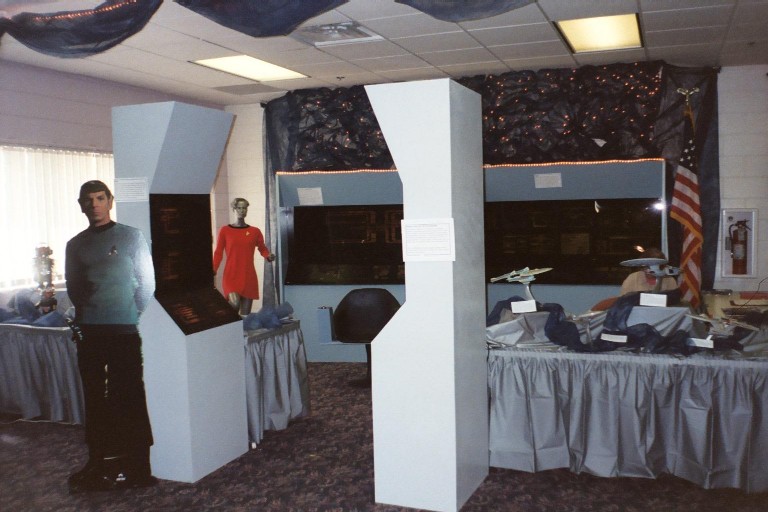 The Star Trek Display created by Eugene Schnitger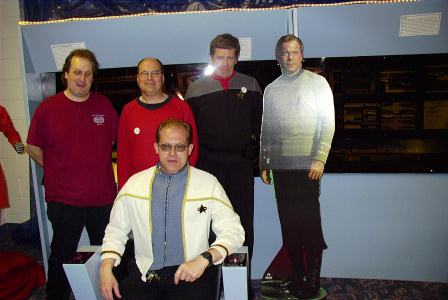 The Captain and Crew of the Thunderchild
left to right: Rod Clanton, Jeffrey Huntley, Eugene Schnitger, Jim Bakken and James T. Kirk...
and located in the lobby, the Trophy case filled to over flowing with an assortment of Science Fiction items.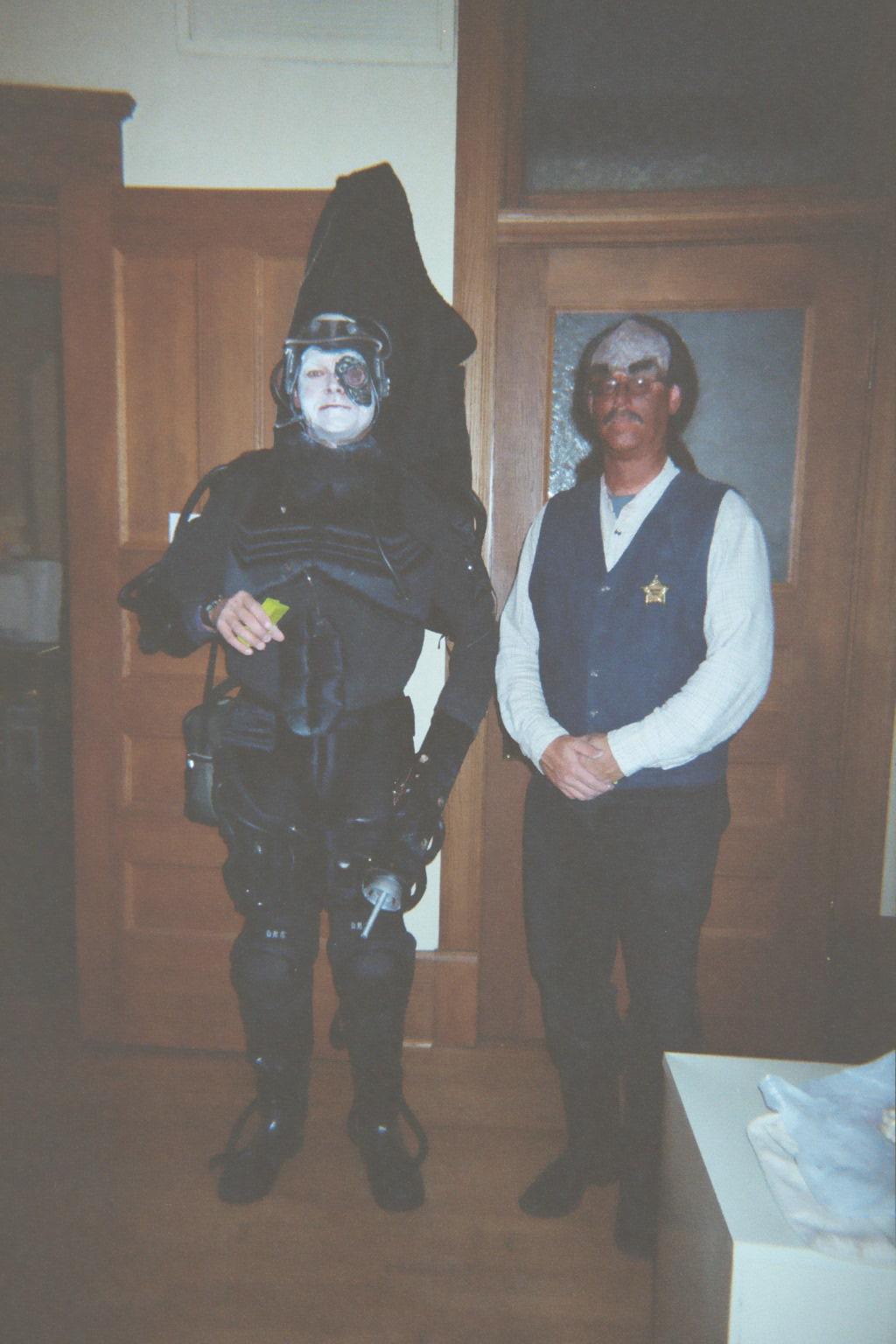 The Borg and the Klingon ready to stroll around the
"Deadwood Jam 2002"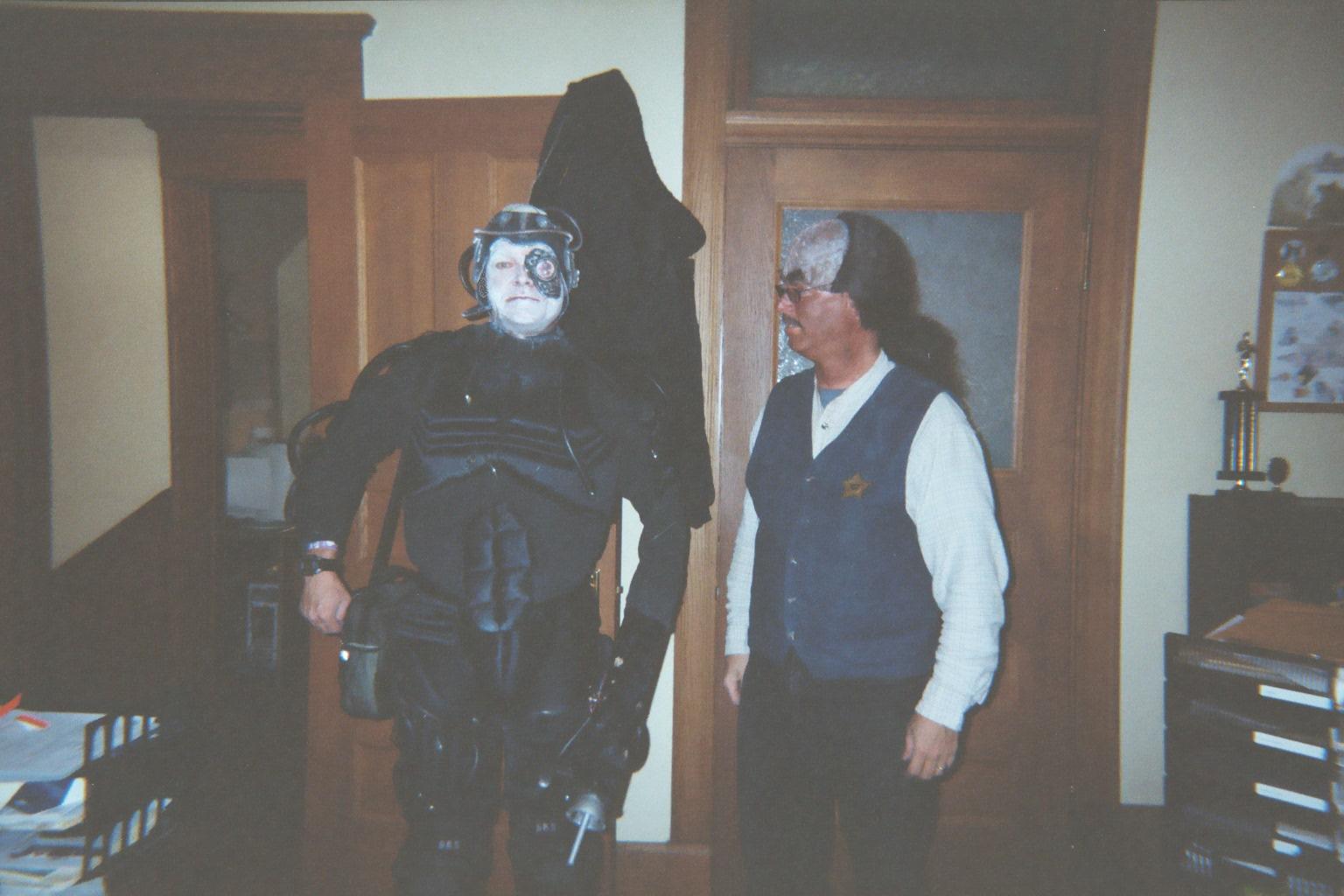 The Borg looking rather constipated...
---

HOME