---
---
---
Welcome to the
THUNDERCHILD's
10th Anniversary page
---
---
---
These are pictures taken during the USS THUNDERCHILD's
10th Anniversary party held at Carrinni's Italian Restaurant...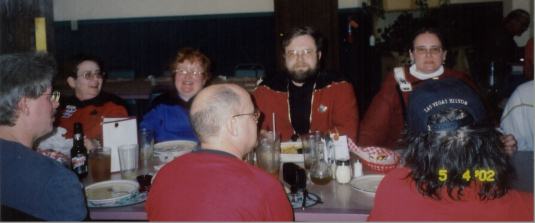 The Dignitaries from Minnesota:
left to right facing camera: Peggy Kennedy, Cynthia Henry, Dave Kloempkin, and Linda Kloemkin
THUNDERCHILD crew with backs to camera are as follows left to right:
Bret Thompson, Jeffrey Huntley, and Mike Young.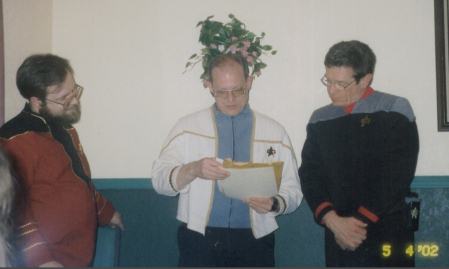 Commander Schnitger reading the orders that promote him to Captain,
while Captain Bakken and Admiral Kloemkin looks on.
Presentation of the Promotion certificate.
---

HOME